9:30 Club F Street, Washington DC Giclée Art Print 2023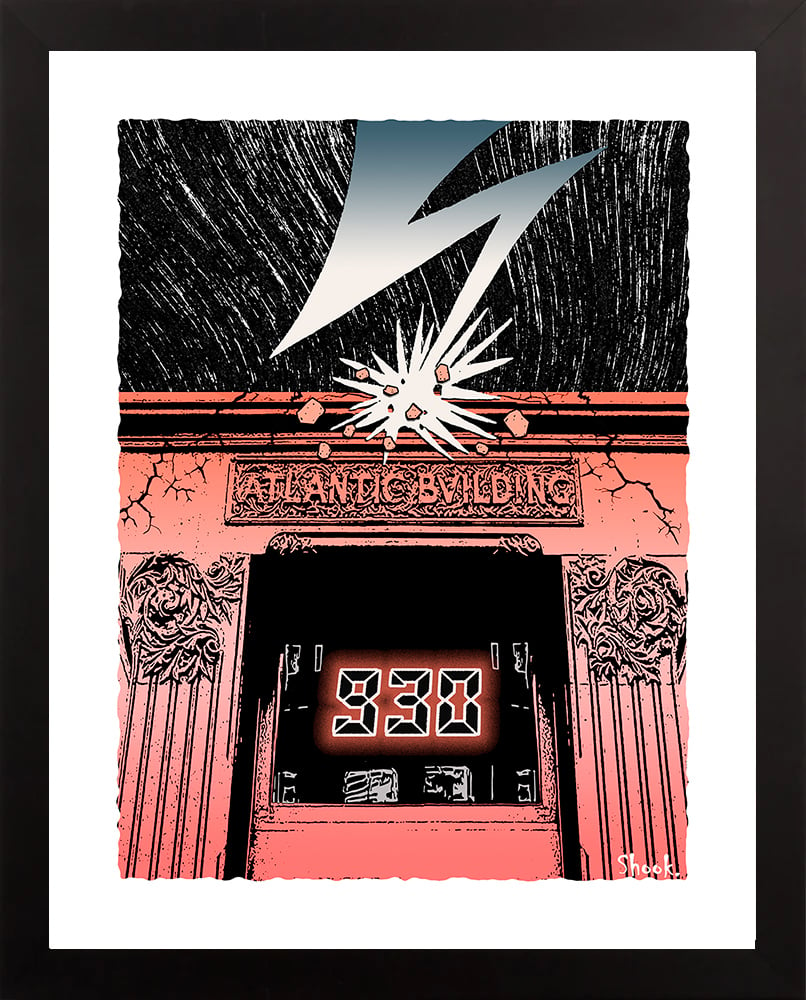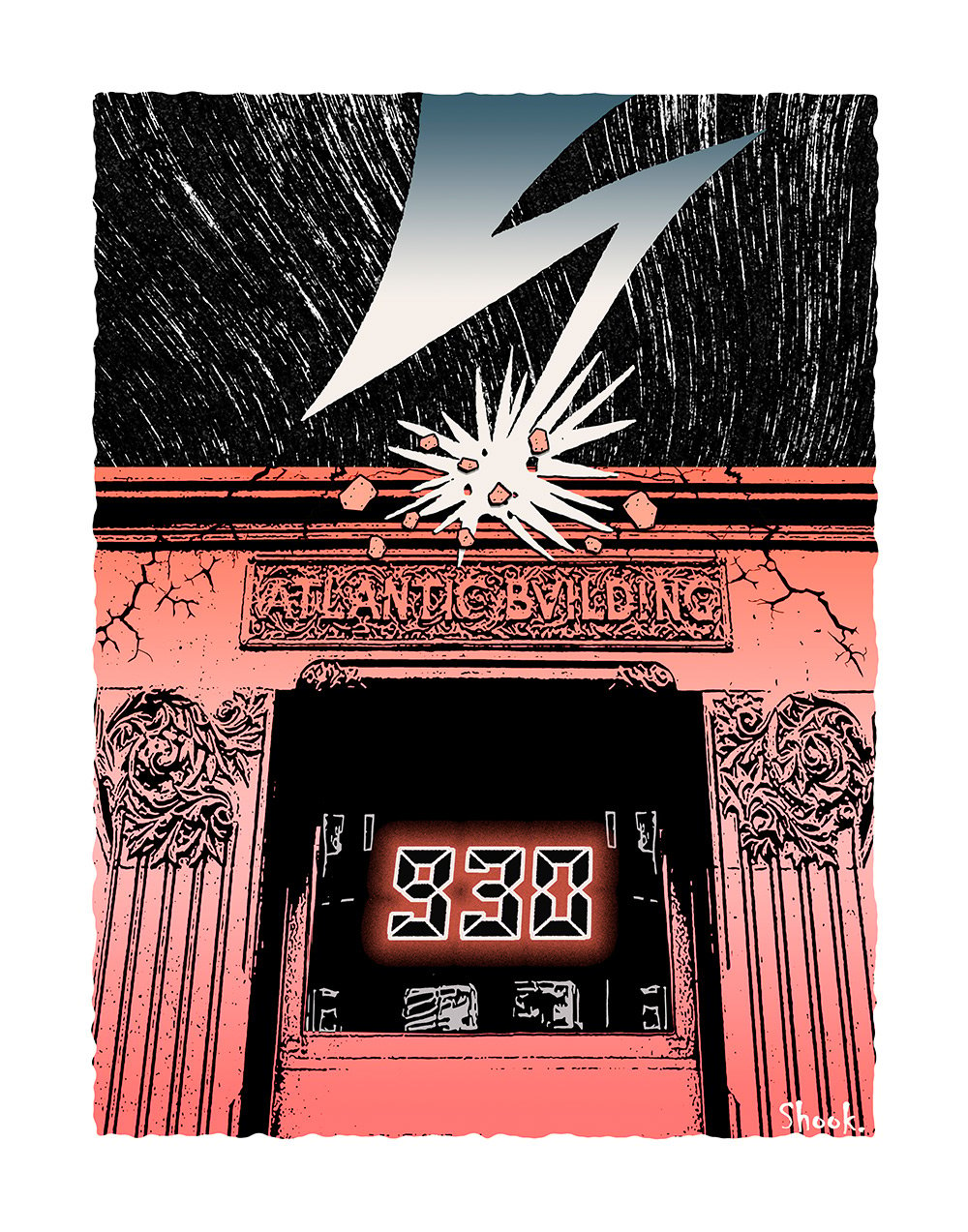 New design for 2023! NOTE: Please allow two weeks to ship.
BANNED IN DC! The Atlantic Building takes a hit of PMA lightning in my first new print of 2023! 930 F Street was the last place I saw Bad Brains as a full band, so it seems only proper (to me, anyhow) to honor the old location with a nod to the band that really kicked off the DC Hardcore movement. After being blacklisted from just about every venue in town, the Brains headed up to NYC but to me they are still hometown heroes.
This is printed via Giclée, a high end archival printing process that layers inks in a similar fashion to screening. The colors POP and the image is very sharp!
Paper stock is Moab Entrada Rag Natural - a warm white, 100% cotton, slightly textured, smooth fine art surface. All available options are standard frame sizes found at your local craft store, frame shop or IKEA! (frame NOT included)